Our designer is passionate about improving productivity using quality design and gaining a greater understanding into our customers desired outcome. Accompanied with dedication to exceed expectations and deliver client satisfaction.
With 20 years practical experience within graphic design, client service, system analytics and process streamlining we are confident in finding the design solutions to help step your business ahead.
If your business is seeking software improvements, stepping forward into a cloud based environment or simply wanting to understand your digital needs contact us for a consultation, we will improve your business performance and ultimately reduce your overheads in digital services.
Adapting well to change is another core strength of Sunrise Graphics and is a key to design success as trends and software are ever evolving and updating.
Our industry knowledge, enthusiasm to tackle and project big or small, have resulted in excellent client outcomes and positive client feedback. This enables Sunrise Graphics to develop solid and trusted client relationships.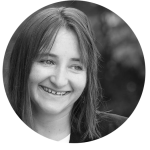 Rhonda Jorgensen – Senior Designer & Client Specialist
"Finding design solutions that exceed my customers expectations provides great satisfaction. The key to achieving this is through understanding design, keeping ahead of trends and listening to my clients business needs"
What do the clients say . . .
A testimonial is formal statement testifying to someone's character and qualifications.
Rhonda is a great asset. Always happy to help and motivated. Its been a great pleasure to work with Rhonda. She makes the work seem so easy and understandable
We have been working with very tight deadlines and Rhonda has gone above and beyond to help meet our business goals
Simplifies processing - Rhonda ensures customers are not burdened with over-processing and administration and focuses on ensuring quality outcomes